FLORIDA'S LARGEST & THE WORLDS LARGEST B.A.S.S NATION "BUDDY" TEAM TOURNAMENT TRAIL BASS FISHING CLUB DESIGNED TO PROVIDE A LITTLE SOMETHING FOR ANGLERS OF ALL AGES WITH OR WITHOUT EXPERIENCE.
Becoming a member of Bay Area Bassmasters opens many doors for all anglers. Regardless of age, you can compete for our Team Anglers of the Year (TAOY) awards. Anyone over the age of 18 also has the opportunity to qualify to fish in the upcoming Bassmasters Classic. Bay Area Bassmasters is a club that provides something for everyone, whether you're an avid experienced angler, or someone who is new to the sport, we want to invite you to join us and experience the sheer fun of tournament bass fishing at it's best. Please click on "New Members" and begin your new experience with Florida's # 1 bass fishing club!!
FWC Fish Busters' Bulletin: Bass Season off to record-breaking start : Read More
Welcome to Our Newest Sponsors
| | |
| --- | --- |
| Platinum Level | |
| Gold Level | |
Congratulations to the
2014 Lunker of the Year
Steve Gallette - 10.28 lbs
Caught on Lake Istokpoga 3/08/14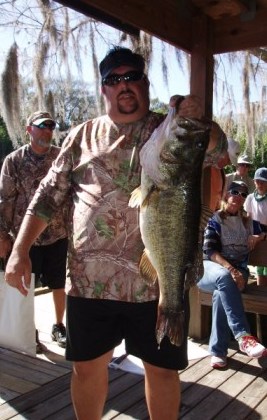 BEAT THIS WEIGHT AND GET YOUR
PICTURE POSTED HERE
Congratulations to the
2014 Dink of the Year
Tom Craighead - 0.67 lbs
Caught on Lake Shipp 1/11/14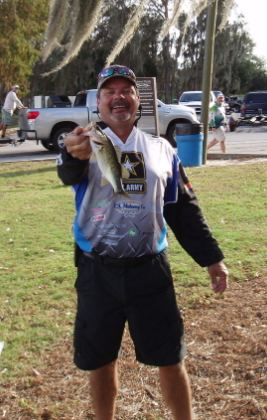 BEAT THIS WEIGHT AND GET YOUR
PICTURE POSTED HERE
Eugene Terkoski & Casey Gonzalez
Congratulations to Casey Gonzalez and Eugene Terkoski as well as Tim Hibbs (Alt) for thier 2013 season as they have won the Team Angler of the Year championship with their consistency throughout the season.