Bay Area Bassmasters are proudly sponsored by these local and national organizations:



QUANTUM - Official REEL of Bay Area Bassmasters
Since 1984, Quantum's mission has been quite simple: to give serious anglers the gear they need to outfish their competition – whether it's for big paychecks on the bass tour, or big fish photos on the local tackle shop wall.

Combining the latest, high-performance materials with angling and engineering know-how, we've always strived to make the most reliable fishing gear for your money.

It's why Kevin VanDam, pro bass fishing's all-time top money winner, has fished Quantum his whole career. It's why our innovative products consistently win industry honors and high praise from outdoor writers. And it's why hard-core weekend anglers and saltwater guides across the country trust our rods and reels to put more (and bigger) fish in the boat year after year. Visit their website for more information
---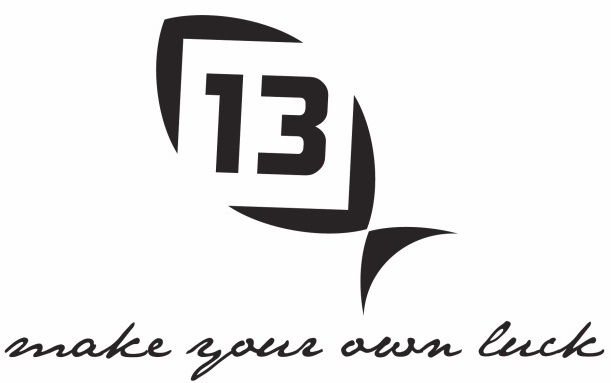 13 FISHING
Enjoy life outside and in, respect your fellow man and woman, always honor our precious fishing environment and its resources. Make your own luck. If you share our fishing philosophy, you're ready for 13 Fishing equipment. You should be on the water with a flawless piece of fishing equipment, one that doesn't cost a fortune but functions like it does. We're not talking Grandpa's rusty rod and reel. We're talking the highest quality materials available. We build light responsive strong fishing equipment that is designed and tested for your application. Our fishing products are tackle artistry, built for anglers who demand excellence. Visit their website for more information
---

ALLSTATE INSURANCE - Agent - Paul H. Phaneuf
Only an Allstate agent can give you a fast, free Good Hands Coverage Checkup. You'll see what coverage you may need and what discounts you deserve. Call for Quote - 813-353-0303
Visit their website for more information
---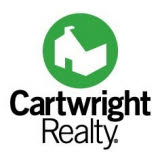 CARTWRIGHT REALTY
Cartwright Realty provides local Real Estate knowledge and industry expertise, helping their clients buy or sell homes quickly at fair market value. Our team knows the ins and outs of the process and executes it accurately. Contact Cartwright Realty and partner with a local leader today!
Visit their website for more information
---

HAMILTON ENGINEERING & SURVEYING, INC
Hamilton Engineering & Surveying, Inc. established in 1989, is a civil engineering and surveying firm with offices in Tampa & Orlando, Florida. Hamilton provides clients with the highest quality site development design and permitting services while incorporating principles of sustainable design into your projects. We always look at designs that optimize site potential and utilize techniques that protect and conserve natural resources, remaining conscious of the project budget. This is why we have long-standing relationships with clients in every sector of the land development industry. Visit their website for more information
---

RICHARD'S QUALITY AUTOMOTIVE
Located at 503 E. Hillsborough Ave in Tampa, Florida.
Give them a call at (813) 232-2016
---

T.A. MAHONEY CO. INC. - MARINE AND SERVICE CENTER
Come on in for the all your marine and fishing needs including fiberglass supplies, gelcoat, trailer parts, & stainless steel hardware. Knowledgeable staff on hand to assist you with ALL your marine hardware and fishing needs!

Quality products at fair prices. We won't carry it in our store if we don't feel that it will perform and be a great value for our customers

. Visit their website for more information
---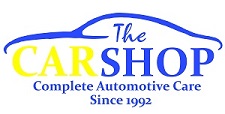 THE CAR SHOP
A complete automotive repair shop. We service all cars and light trucks. Foreign & Domestic. We have the latest diagnostic equipment and the most up to date training. With over 50 years of combined experience we can handle anything you need fixed. In business for over 19 years Brian has set the standard in customer satisfaction. In business for 19 years as an auto repair shop and as a pre owned car dealer he has no complaints with the state of Florida or The BBB. Visit their website for more information
---

WALPOLE INC.
Walpole offers a variety of Full Truckload Bulk Transportation Services including local & regional dedicated runs throughout the U.S. With terminals located in Tampa, West Palm & Okeechobee, Florida as well as Birmingham, Alabama we have excellent driving positions for both Company & Owner Operators. Walpole operates pneumatics tankers, liquid tanks, hoppers, augers, belt & walking floor trailers. Visit website for more information, or call us at 800-741-6800. Be sure to mention Bay Area Bassmasters when applying
---

MIRROLURE®
The MirrOlure® C-Eye™ Pro Series features natural clear 3-D eyes, contemporary fish-catching finishes and premium black nickel hooks. Add a C-Eye™ Pro Series Lure to your tackle selection and catch a fish of a lifetime. Available in top water (shown above), suspending twitch baits and sinking twitch baits. The Luminescence Series has a bold flash combined with a natural baitfish pattern. Our new luminescence foil insert possess a reflective quality that bends the light spectrum to draw the fishes attention. All models feature sonic "fish calling" rattles, the famous 3-D firey red eyes, extra strong hooks, stainless steel hardware and a heat cured MirrOclear™ finish. Available in a suspending twitch bait (shown above), surface walkers and floating twitch baits.
Visit their website to see their full line of baits and lures
---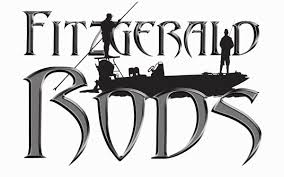 FITZGERALD RODS
Shop for our quality fishing rods.Our rods are designed by 2010 Bassmater Open champion Trevor Fitzgerald. Not just another rod, Bryan Thrift Series, Stunner HD Series and Titan HD Series.
Visit their website for more information
---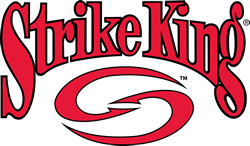 STRIKE KING LURE COMPANY
The Strike King® brand name is one of the most recognized on the market as noted in repeated BASSMASTER member surveys and is currently holding the top spots in Spinnerbaits and Jigs. The great team of people at the Company are experienced and the Company's operations are strong. With continued determination the future looks bright for Strike King!
Visit their website for more information
---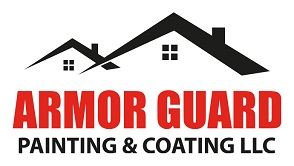 Armor Guard Painting & Coating is a full-service Tampa Bay painting contractor that specializes in high-quality exterior and interior painting and coating. Armor Guard Painting & Coating is your preferred contractor to protect and paint your home. Visit their website for more information.