Bay Area Bassmasters Member Benefits
Through being a member of the Bay Area Bassmaster club you also have membership to B.A.S.S. and the B.A.S.S. Nation. These organizations provide some wonderful member benefits that you may or may not be aware of. Some of the benefits are as follows:
Bay Area Bassmaster Club Benefits:
| | |
| --- | --- |
| | $500 off any exterior coating job, $250 off any interior or exterior standard paint job, or $250 off any safety/security film job. |
| | 30% discount on purchases through the Culprit Store. Use promo code: BCC0015 |
| | 20% VIP discount. Register Here - put 'Bay Area Bass' after your name for discount |
| | 40% discount on purchases made online. Use promo code: BABM2014 (free shipping on 2nd and 3rd tubes!) |
| | 10% discount available on many items throughout the store. Please see Tom or mention that you are a club member at the counter. |
| | 25% off most items via website using promo code: ViciousBAB |
B.A.S.S. Benefits (see website for details: B.A.S.S. Member Benefits)
Bass Pro Shops - Double Rewards Points for your rewards card
Boat US Angler - 50% Discount on Boat US Membership, $1,000 Trailer Coverage, Lower Deductibles for Electronics and Trolling Motors
Cabela's - Up to 40% off on select items
Bassmaster Lunker Club - Get Published in Bassmaster Magazine
BASS Stuff - 5% off Official BASS Merchandise
Walt Disney World Fishing - 10% off Guided Fishing Excursions
Avis - Up to 25% off
Ramada Hotel - 20% off Best Available Rates
B.A.S.S. Nation Benefits (see 'Member Benefits' area at: Bassmaster.com)
BassGold.com - 1 year free of the Bass Patterning App (use promotional code: NATION13)
BassTackleDepot.com - 5% on online purchase made through B.A.S.S. Nation link. Also free shipping on order over $50.
BASS Insider Membership - Free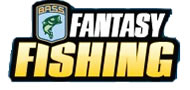 Bassmaster.com Fantasy Fishing Challenge - Get in the action now: Bassmaster Fantasy Fishing
Group: Bay Area Bassmasters
Password: Mahoney
We will update as we learn of more benefits made available to our members!